Reverse osmosis systems are an innovative way to restore purified water to your home
Get A Plumbing Quote!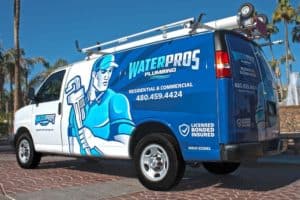 Get started with a Plumbing Quote from Water Pros Plumbing. Serving Gilbert Arizona and Surrounding Cities.
REVERSE OSMOSIS SYSTEM INSTALLATIONS & SERVICE
Reverse osmosis (RO) systems are an integral part of ensuring clean water in your home or business. The system relies on the use of a filter which allows water to pass through, but contaminants and concentrated water to stay in place and out of the water supply. Water Pros Plumbing can assist you with installing and servicing a remote osmosis system to ensure filtered water is circulating on your property in Phoenix, Arizona.
How Does An RO System Work?
The standard process of osmosis dictates that water moves from areas of lower concentration to higher concentration. However, in cases where homes or businesses need filtered water, the reverse will need to apply. Water systems, instead, will need to ensure higher concentrations of water with contaminants remain separate from the water supply. This is done by applying pressure to the water as it moves through the system.
Reverse osmosis systems include a series of filters, which remove salt, silt, and contaminants from the water supply before it enters wider use. There are three critical stages in the filtration pipeline:
Pre-filter –

larger objects like salt or sediments are removed from the water supply

Filter

– the primary filter is known as the RO filter and removes even the smallest particles from the water supply

Post-filter

– the post-filter acts as a final polish to transform the water into filtered water before it enters the water supply
Some units will have more than three filters depending on the quality of the water coming into your home. Areas with salty water will need more filters in their RO system.
What Applications Does An RO System Have?
Ensure Clean Drinking Water
In areas with salty water, near seawater, heavy metals, or high mineral content, RO systems are the only way to ensure drinking water is clean and filtered. RO systems can be installed under sinks for clean water at the point of use.
Protect Ice & Refrigerated Water
Do you have an ice or water dispenser within your refrigeration unit? An RO system can ensure that the ice and water from your refrigerator are filtered and contaminant-free.
Protect Your Fish
Do you have an aquarium that relies on filtered water? An RO system can protect delicate coral and precious aquatic life from dangerous substances.
Keep Your Well Clean
If you rely on a private well for your drinking water, an RO system is the only way to ensure that your water is filtered and free from pesticides, heavy metals and other pollutants. 
What Different Types Of RO Systems Are Available?
Three reverse osmosis systems are available depending on your individual needs, with key advantages and disadvantages.
Quick Change Filters
Quick change cartridges refer to RO systems with quick-replace plastic filters. They are swift and easy to replace and ideal for individuals that do not have time for maintenance. However, these are traditionally more expensive and less environmentally sustainable.
Standard Filters
Standard filters are changed by unscrewing the RO unit, replacing the filter and putting the components back in place. Standard filters are compatible with most RO units.
Drop-In Filters
Drop-in filters are the cheapest RO systems to install. However, unlike standard filters, drop-in filters will have cartridges that are unique to the specific RO system purchased.
What Other Factors Can Impact My RO Unit?
Your reverse osmosis system, the time it takes to install, and the type of unit you buy, will depend on the following:
How many filters are needed?

Some water requires additional filters to ensure the water supply is thoroughly filtered and drinkable.

What is my budget?.

The unit you install will depend on your budget. At Water Pros Plumbing, we will work with you to assess your individual needs and work to exact specifications.

Do I want an RO storage tank?

An RO storage tank helps you store filtered water. The unit will filter water more slowly if you rely solely on an RO system. Storing the water will help service your home for longer periods.
How Can Water Pros Plumbing Help?
Water Pros Plumbing has decades of experience in providing homes in Phoenix and the wider Arizona area with drinkable water with the help of reverse osmosis systems.

Request a quote today

, and our specialist team will be able to talk you through your RO system  installation.

To book your consultation with one of our highly experienced and friendly technicians today, contact us now at 480-459-4424.
Water Heaters
Give us a call before cold showers become normal. We offer quick Water Heater repairs and replacements at a competitive price.
Water Softeners
Soft Water is better for your body, dishes, plumbing fixtures, and clothes. Contact us for a quote to get your own Water Softener.
Commercial Plumbing
We offer Commercial Plumbing services all over the valley. We'll get your business' plumbing system back in full operation quickly.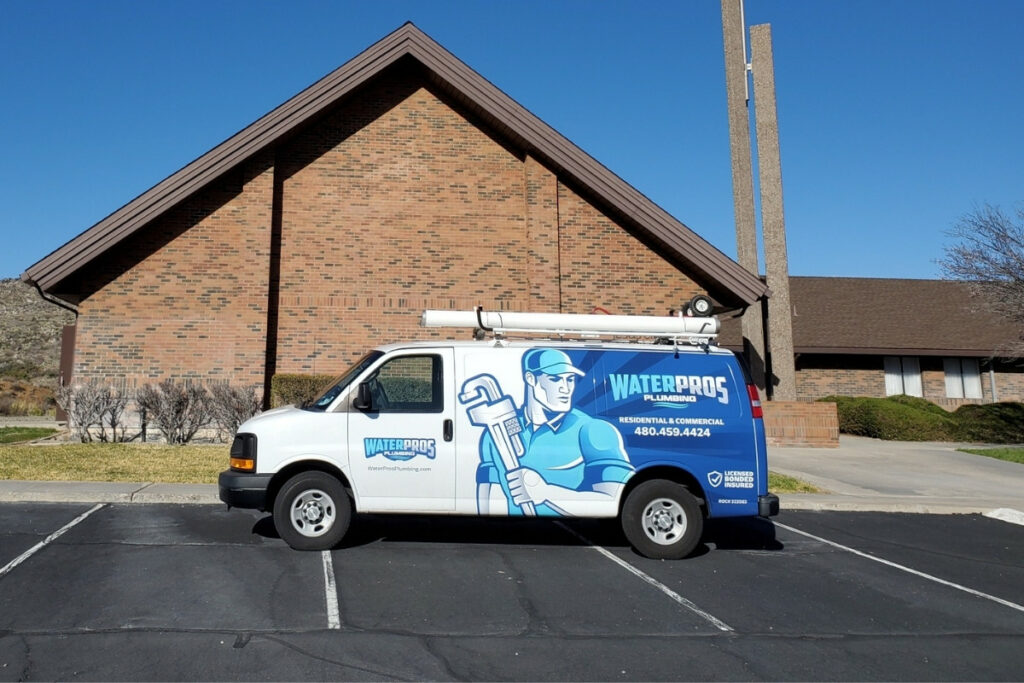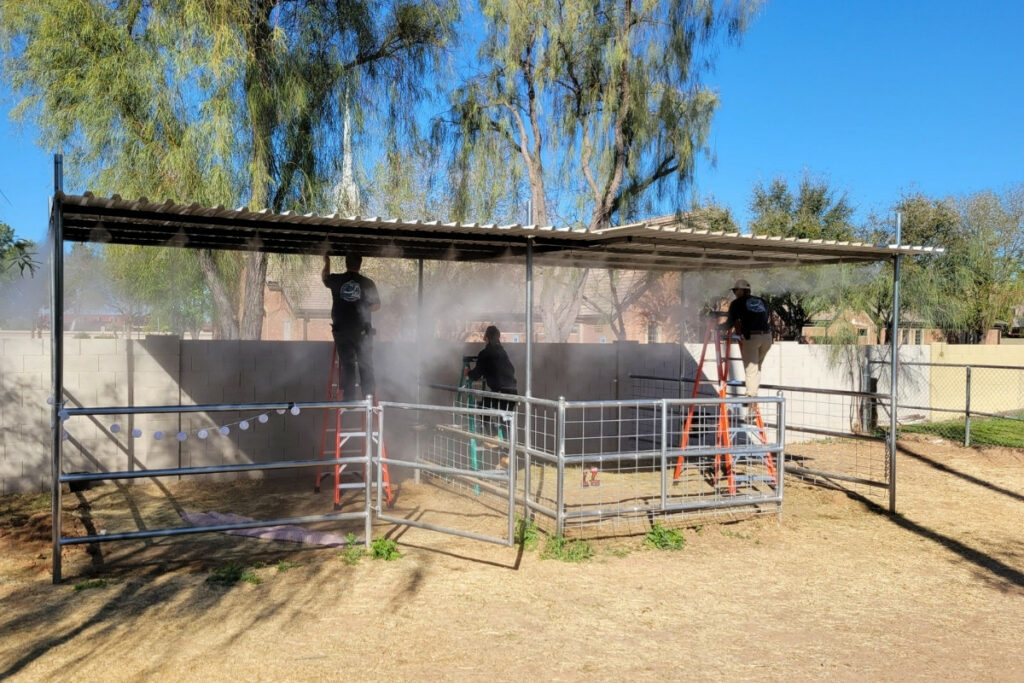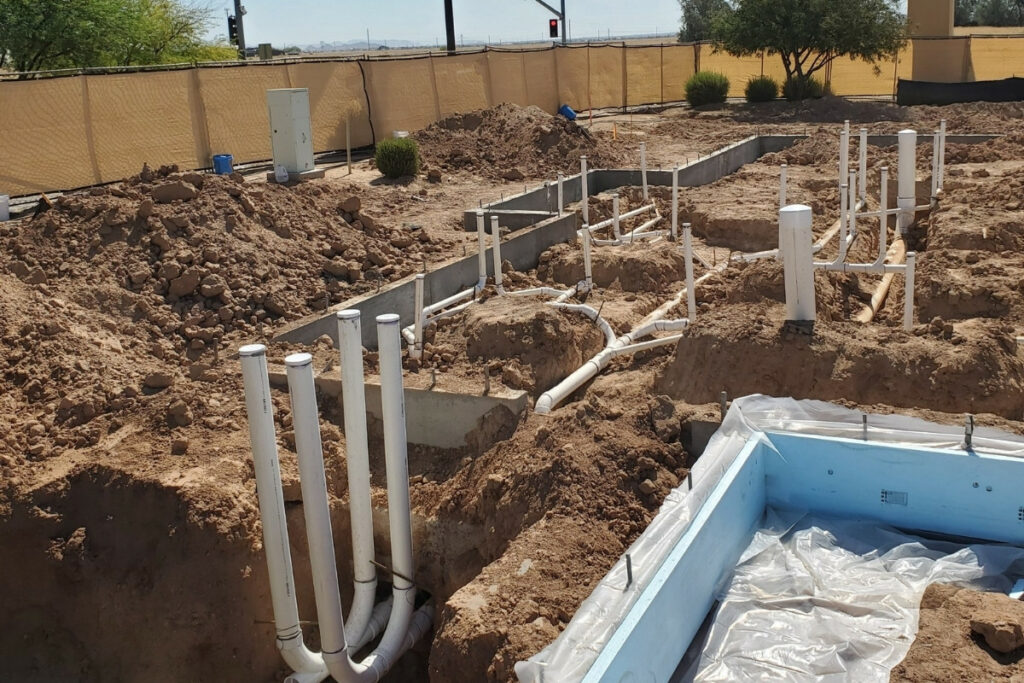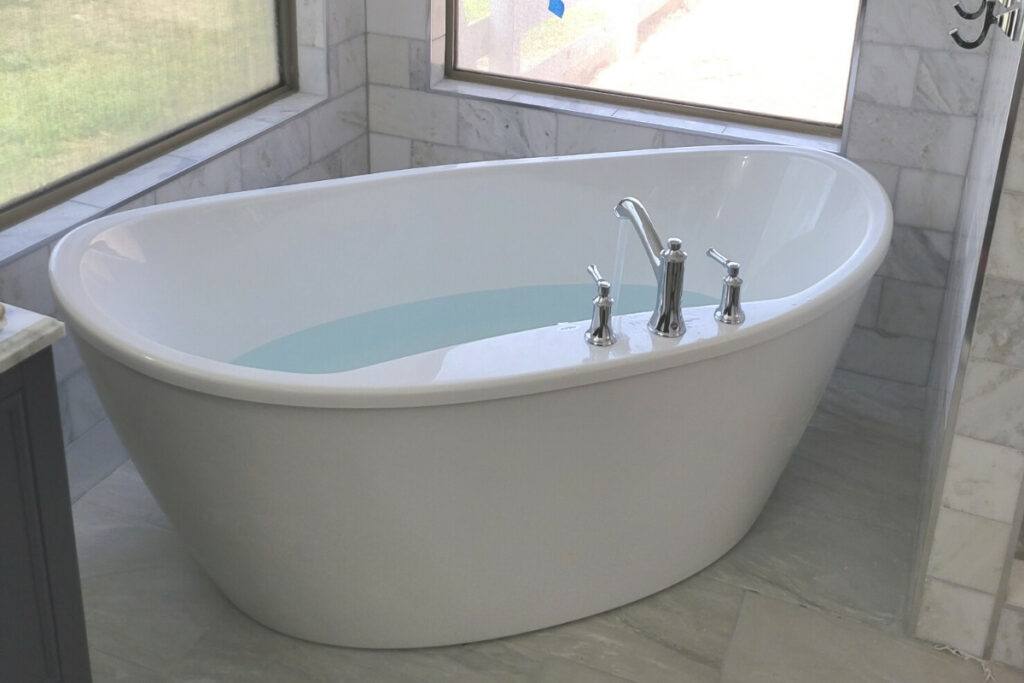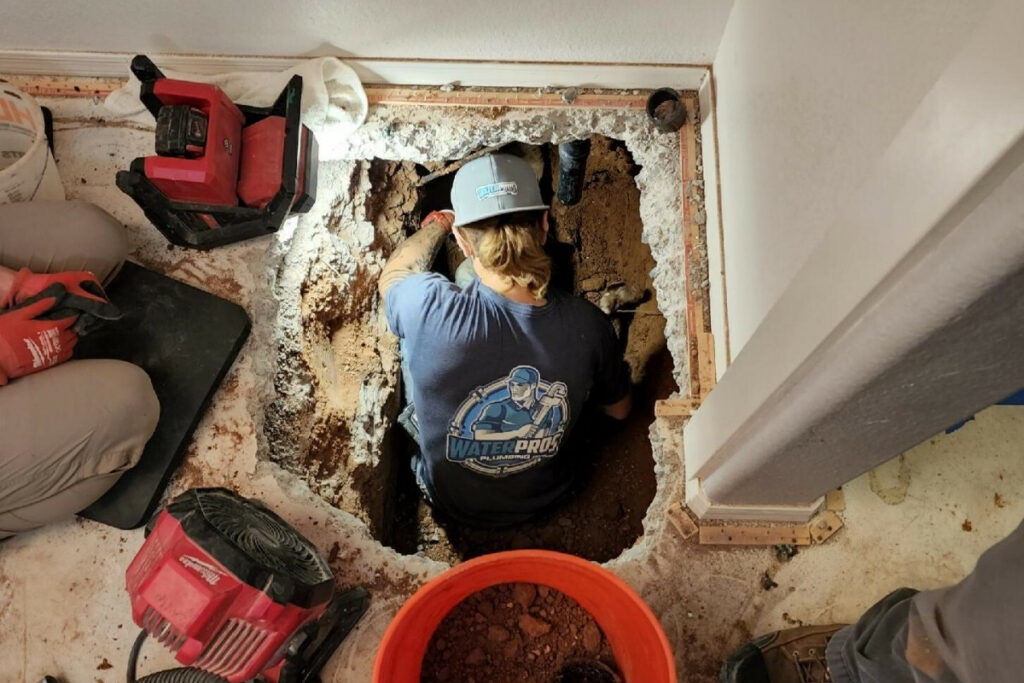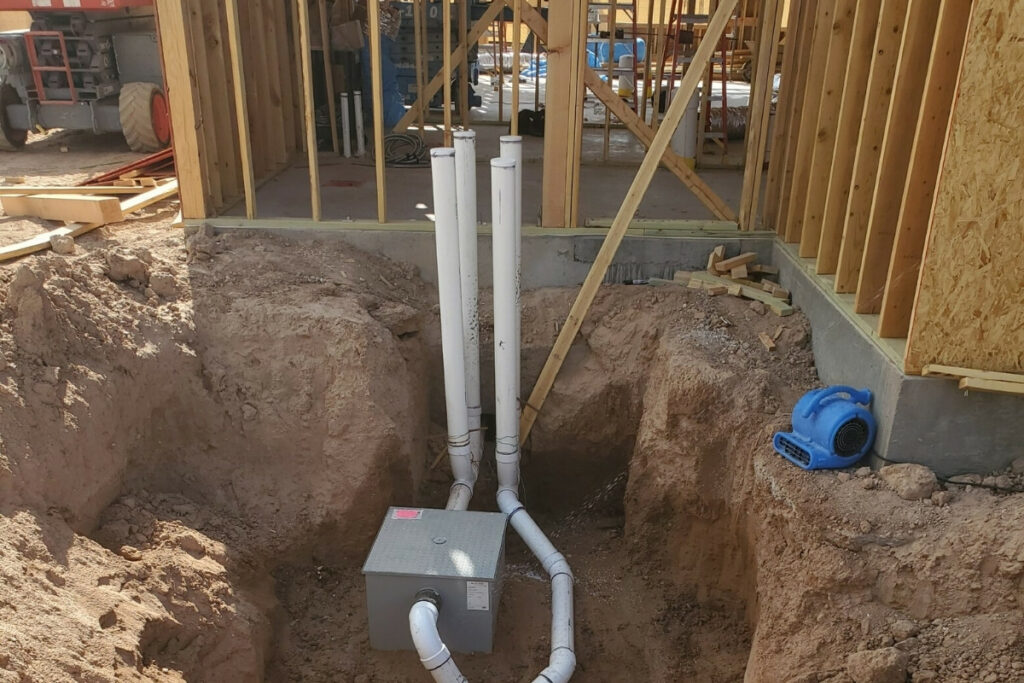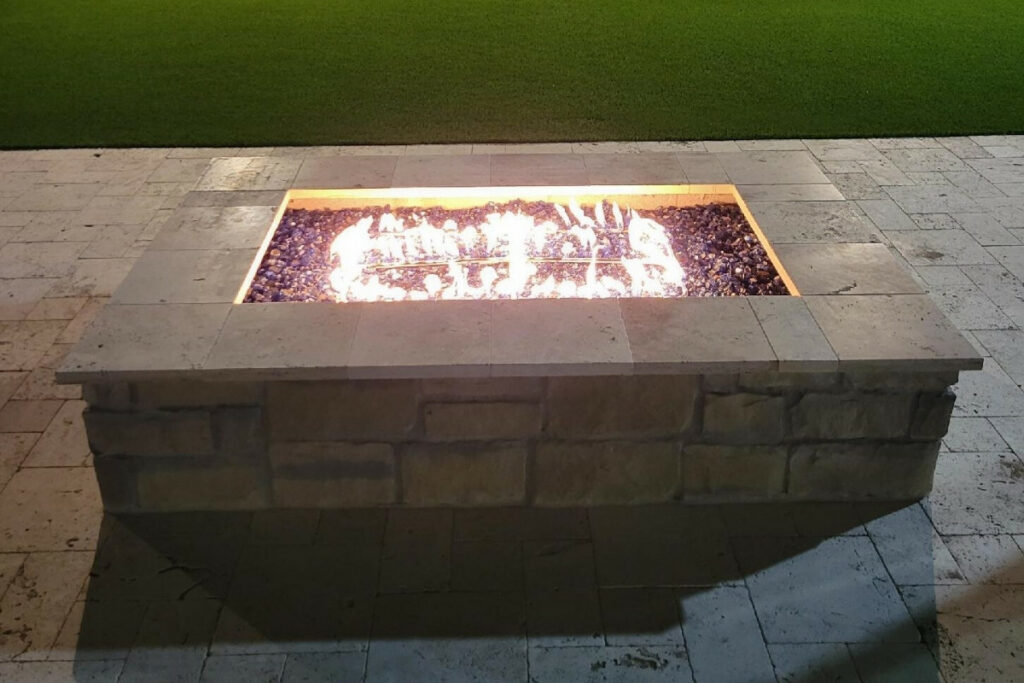 "If I could give Water Pros 20 stars I would. They went above and beyond installing a new 80 gallon water heater and new Toto toilet. Mitch and his Techs are true professionals. Prompt, Courteous, Neat and Clean Work. I HIGHLY recommend Water Pros for any type of plumbing needs."
"…Mitch was extremely responsive and came out immediately after contacting him to check out the situation. He was very upfront and honest with our options and costs and came out again the following day to install the new water heater. Overall a great experience and I recommend Water Pros Plumbing for any and all of your plumbing needs!!!"
"Mitch and his crew are awesome. Usually dealing with plumbers can be SO intimidating. But they are so incredibly nice, they explain everything in easy to understand terms, and are so reliable! I refer them to everyone because they are truly the best."